Mount Media Terms and Conditions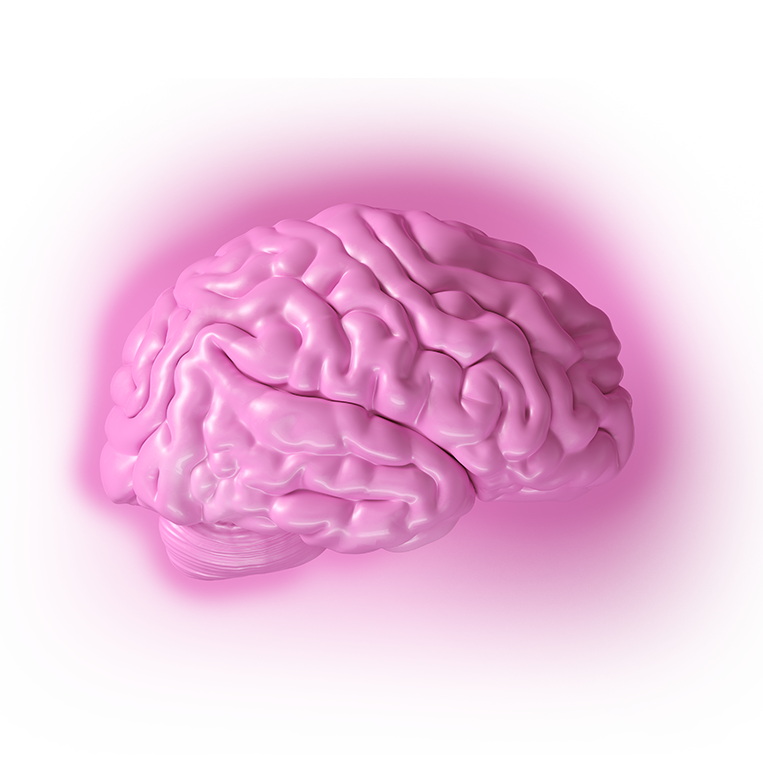 Mount Media Terms and Conditions                                                         2020-01-01
Acceptance of Agreement and qualifying conditions:
The following Terms and Conditions (hereby called "Agreement") is a legal agreement between between Mount Media and the Affiliate. Mount Media Limited and the Affiliate may be referred to herein as a "Party" or "Parties". This Agreement will come into effect immediately after the Insertion Order (IO) has been executed whether, in paper or digital format, The Insertion Order outlines information of companies/operators, markets, prices and payment methods.
By signing the IO these Terms and Conditions will be deemed to be automatically accepted.
The Agreement
This Agreement allows you to direct new players to the agreed websites by performing lead generated traffic in accordance with the terms of the Agreement and IO.
The maintenance and updating of your site will be your responsibility and we may monitor your site as we feel necessary to make sure it is up to date and to notify you of any changes that we feel should enhance your performance.
This Agreement is a non-exclusive Agreement and cannot be transferred or assigned to third parties. This Agreement can be revoked in accordance with the terms of this Agreement and the IO.
Your application may be refused by us at our sole discretion without the need to provide a reason and your application or agreement terms with us may also be cancelled at a later stage if upon a re-evaluation, we determine that your site is unsuitable for our program.
This Agreement does not imply any exclusivity rights and does not provide any guarantee for the payment of fees or compensation if business is conducted by others than you.
Warranty of the Affiliate
Upon registering as a Mount Media Limited Affiliate, you warrant the following:
This Agreement has been duly and validly executed and delivered by you and constitutes your legal, valid, and binding obligation, enforceable against you in accordance with its terms
The information provided on the Insertion Order is correct and valid and you will notify us of any changes thereto
You have the full right, power, and authority to enter into and be bound by the terms and conditions of this Agreement and to perform your obligations under this Agreement, without the approval or consent of any other party
By your signing, you do not violate any other Agreement to which you are bound
Your company will follow any legal requirements noted in the terms of this Agreement
You have sufficient right, title, and interest in and to the rights granted to us in this Agreement
You are not involved in any AML/CFT or other illegal activities and you are not the subject of any investigations, dissolution or bankruptcy proceedings
That you will fully comply with any AML/CFT, Data protection, Privacy or related legislation to which you may be subject within the terms of this Agreement
You undertake to perform the responsibilities and obligations noted in the terms of this Agreement
Responsibility and Obligations of the Affiliate
To use best marketing efforts in order to promote the agreed Companies/Operators in order to maximize opportunity.
To follow the marketing guidelines of Mount Media Limited's or any Companies/Operators related in this Agreement.
To ensure all marketing material or other Intellectual Property used is up to date and not altered, manipulated or amended in any way. Marketing material includes, but is not limited to text, graphic, ads, and links.
To use only marketing material and links provided within the scope of the Agreement.
To not use any marketing material which is inappropriate within the marketing guidelines or that can breach ethical conduct, and/or contains any offensive, discriminatory, threatening, illegal, obscene or violent elements.
To not make use of unsolicited commercial email (UCE), postings to non-commercial newsgroups and cross-posting to multiple newsgroups at once. In addition, you may not advertise in any way that effectively conceals or misrepresents your identity, your domain name, or your return email address. You shall provide the option to remove recipients from future mailings. Any pending balances owed to you will not be paid if your account is terminated due to such unacceptable advertising or solicitation in terms of the above.
To not transmit any so called 'interstitials', 'parasiteware' or 'parasite marketing' or any deceptive pop-ups from the time that the consumer clicks on a qualifying link until such time as the consumer has existed your site.
To not target any person who is under legal age for gambling, or appeal to children, or to anyone who is resident outside of the approved jurisdictions falling within the scope of this Agreement.
To not target any market or jurisdiction where gambling is illegal
To not generate traffic in an illegal/fraudulent way, or which is considered as spam.
To not use Mount Media Limited's or the agreed Companies/Operators website or trademarks or any other Intellectual Property without Mount Media Limited's consent in writing.
To hold yourself out as being independent from Mount Media and to not misuse Mount Media's or the agreed Companies/Operators websites, trademarks or other Intellectual Property in such a way that could cause confusion as to the Affiliate's and Mount Media's relationship, and that all marketing material identifies the sender.
To use an opt in for all relevant marketing material such as email or sms, and an appropriate way for the recipient to opt out/unsubscribe.
To fully comply with regulations following Data Protection, Privacy, marketing and digital marketing legislation applicable in the jurisdiction in which the Agreement allows you to operate in and to obtain the relative consents before processing any personal data. You shall provide the reasons for the capturing and processing of personal data and shall retain systems for any person requesting that their data be deleted as may be applicable and in accordance with data protection laws and regulations.
To immediately notify Mount Media Limited of any complaints of your marketing regarding data protection, or any other noted legislation in accordance with the Agreement.
To immediately notify Mount Media Limited of any complaints of your marketing regarding spam, which is deemed a direct violation of this Agreements.
It is entirely your responsibility to follow all applicable intellectual property and other laws that pertain to your site. You must have express permission to use any person's copyrighted material, whether it be a writing, an image, or any other copyrightable work. We will not be responsible (and you will be solely responsible) if you use another person's copyrighted material or other intellectual property in violation of the law or any third-party rights.
You are not eligible to register with our Affiliate program if your website is considered unsuitable by us.
Non-Solicitation of Clients
The Affiliate acknowledges and agrees that during the period of this Agreement he shall not, directly or indirectly, solicit, take away or divert, or attempt to solicit, take away or divert, the business or patronage of any Client, Gaming Operator or Customer of Mount Media with the intention or for the purpose of providing services that compete with the services provided by Mount Media or it's subsidiaries; nor shall he interfere with or damage any relationship between Mount Media and a Client, Gaming Operator or Customer of Mount Media. Any breach of this clause will impose a damage fee of 2 (two) times lost annual provision, minimum $50.000.


Responsibility and Obligations of Mount Media Limited
To assign and provide you with an exclusive lead tracking tag to be used in all cases for directing customers to the agreed websites, that will be registered and tracked in our backend system and constitutes the base for commission. Note that the tracked referrals will need to be compliant with the Agreement as such, including markets and devices, and also according to legal and regulatory requirements, in order to be valid.
To provide you with approved links, marketing material or Intellectual Property to be used in the agreed marketing channels.
To provide a backend login to access the generated lead tracking statistics that is the base for commission. In case of any dispute between the parties as to the amounts of the generated leads, Mount Media Limited's numbers will prevail.
To verify each generated lead delivered by the Affiliate.
To pay the commission based on the traffic generated subject to the terms and conditions of this Agreement upon receiving a correct invoice according to this agreement.
We have the right to monitor your site at any time to determine if you are following the terms and conditions of this Agreement. We may notify you of any changes to your site that we feel should be made, or to make sure that your links to our web site are appropriate and to notify further you of any changes that we feel should be made. If you do not make the changes to your site that we feel are necessary, we reserve the right to terminate your participation
Marketing Compliance, Laws and Regulations
This Agreement is governed by and construed in accordance with the Laws of Malta.
The relevant Authority is the Malta Gaming Authority – MGA: www.mga.org
Of particular relevance to this Agreement are the following laws:
Lotteries & Other Games Act
The Remote Gaming Regulations
The Prevention of Money Laundering Act and the Prevention of Money Laundering and the Funding of Terrorism Regulations
The Data Protection Act and the General Data Protection Regulation
The following rules are also applied when marketing in the respective country:
United Kingdom
UKGC: http://www.gamblingcommission.gov.uk
UKGC Marketing Rules: http://www.gamblingcommission.gov.uk/for-gambling-businesses/Compliance/General-compliance/Social-responsibility/Advertising-marketing-rules-and-regulations.aspx
Sweden
Marketing Act (Marknadsföringslagen 2008:486): https://lagen.nu/2008:486
Lotteries Act (Lotterilagen 1994:1000): https://lagen.nu/1994:1000
Freezing and Termination
The terms of this Agreement start upon approval of your application and registration as a new affiliate to Mount Media Limited, and continues until terminated by either party in accordance with this Agreement and the terms of the IO.
This Agreement can be terminated by either party by giving 7 days' notice, or automatically terminated in the event that Mount Media Limited is no longer acting as a Master affiliate for the agreed Companies.
Notice may be provided by registered mail, email or fax and shall be deemed to have been received in the case of mail on the date in which it is received and in the case of email and fax on the day on which it is sent.
Mount Media Limited has the right to refuse a new Affiliate applicant or terminate this Agreement if deemed fraudulent or in breach of this Agreement or the IO, Mount Media Limited internal policies/laws and regulations, or in order to protect the interest of Mount Media Limited.
Mount Media Limited reserves the right to freeze the Affiliate's account with immediate effect and/or deduct money from the Affiliate in accordance with the terms of this Agreement or if any traffic is deemed to have been referred through fraudulent means or in breach of this Agreement or the IO.
Upon termination of this Agreement, you shall forthwith remove any links, marketing material or reference to Mount Media Limited from your website or any other means of communication.
Disclaimer
Mount Media makes no express or implied representations or warranties regarding Mount Media's service and web site or the products or services provided therein, any implied warranties of non-infringement are expressly disclaimed. In addition, we make no representation that the operation of our site will be uninterrupted or error free, and we will not be liable for the consequences of any interruptions or errors.
Liability
Mount Media will not be liable to you with respect to any subject matter of this agreement under any contract, negligence, tort, liability or other legal or equitable means for any indirect, incidental, consequential, special or exemplary damages (including, without limitation, loss of revenue or goodwill or anticipated profits or lost business), even if Mount Media has been advised of the possibility of such damages. Furthermore, notwithstanding anything to the contrary contained in this agreement, in no event shall mount media's cumulative liability to you arising out of or related to this agreement, whether based in contract, negligence, liability, tort or other legal or equitable means, exceed the total commission fees paid to you under this agreement.
You shall solely be responsible for breaches under this agreement.
Indemnification
You hereby agree to indemnify and hold harmless Mount Media, and its subsidiaries and affiliates, and their directors, officers, employees, agents, shareholders, partners, members, and other owners, against any and all claims, actions, demands, liabilities, losses, damages, judgments, settlements, costs, and expenses (including reasonable attorneys' fees) (any or all of the foregoing hereinafter referred to as "Losses") insofar as such Losses (or actions in respect thereof) arise out of or are based on (i) any claim that our use of the affiliate trademarks infringes on any trademark, trade name, service mark, copyright, license, intellectual property, or other proprietary right of any third party, (ii) any misrepresentation of a representation or warranty or breach of a covenant and agreement made by you herein, or (iii) any claim related to your site, including, without limitation, content therein not attributable to us.
Payments
Payments will be made according to the specifics noted in the Insertion Order, and according to the chosen method stated in that agreement. Any changes to payment methods may result in a re-signing of the Insertion Order.
Before any payments can be done, we are obliged under the AML regulations to ensure compliance.
Therefore, we will need to collect Due Diligence documents from you, as follows:
For Corporate entities:
Certificate of Good standing/Certificate of Incumbency, including:
The company's official full name and registration number
The company's date of incorporation or registration
The company's registered address or principal place of business
The company's billing address (if different)
The names, addresses and identification numbers of the directors/ persons vested with legal representation of the company
Bank details
For Individual persons:
Official full name and surname
Proof of permanent residential address including post code (such as utility bill) (if address not indicated in ID)
Identification document, such as ID or Passport, including number
Date and place of birth
Nationality
Bank details
This procedure will be updated on a yearly basis.
Payments are made upon receiving an invoice containing the following information:
Our company name, address and VAT
Your name/company name, address and payment details including VAT (if applicable)
The tag name and date range of your invoice stats
The correct amount of referrals, including agreed markets, operating systems and platforms
Payments are made provided that the information given is in line with the information contained in the IO.
Payments are made weekly provided that the amount exceeds $1000 or likewise in other currencies, and that the amounts are equal to those tracked in Mount Media Limited's backend system according to the terms of this Agreement.
We reserve the rights to change the payment model at any time or to request additional information.
Confidentiality
All confidential information, including, but not limited to, any business, technical, financial, and customer information, disclosed by one party to the other during negotiation or the effective term of this Agreement which is marked "Confidential," will remain the sole property of the disclosing party, and each party will keep in confidence and not use or disclose such proprietary information of the other party without express written permission of the disclosing party or unless otherwise such information is in the public domain. Confidential information shall not be used for any other purpose other than as stated in this Agreement.
Miscellaneous
Use of Intellectual Property

The Agreement allows you the use of approved marketing material as required to fulfil the Agreement. This material is non-exclusive and cannot be transferred to other persons or entities. It can also not be amended, manipulated, altered. It may only be used for the agreed situation. The material can be revoked subject to the terms of this Agreement.
Relationship of Parties:

This is an independent Agreement, and does not create any legal partnership, joint venture, association, agency, or employment relationship between the Parties. You are not eligible or authorised to represent Mount Media Limited or enter any Agreement, commitment or obligation on behalf of Mount Media Limited in any matters. Neither party may assign its rights or obligations under this Agreement to any third party.
Amendments to the Agreement

Mount Media Limited reserves the right to amend, alter, delete or add any conditions of this Agreement at any time and without giving prior notice. It is your responsibility to keep up to date with the latest version of this Agreement. Your participation in this Agreement, and consent of this Agreement is deemed as acceptance of new terms and conditions.
Due Diligence/ KYC

The Company reserves the right to request any information from you for due diligence purposes in line with its obligations under applicable law or as deemed necessary for the terms of this Agreement. You shall comply and cooperate with Mount Media in the event that we request information regarding compliance of your practice or regarding applicable legislation.
You shall sign the data protection and privacy form and return to Mount Media once provided.
This Agreement represents the entire agreement between us and you, and shall supersede all prior agreements and communications of the parties, oral or written.
If any provision of this Agreement is held to be invalid or unenforceable, that provision shall be eliminated or limited to the minimum extent necessary such that the intent of the parties is effectuated, and the remainder of this agreement shall have full force and effect.
Both Parties agree to work in mutual cooperation and support in effecting the purpose of this Agreement and make it a successful collaboration.